Teacher Resources
SUPER 3 THREE POWERPOINT
Information and Literacy Model
Designed to Teach the Research Process
(1) PLAN (2) DO (3) REVIEW
Archived Interactive Video Conferencing Distance Learning Classes North Carolina School of Science and Mathematics
Do-It-Yourself Enrichments
Online - Stop Watch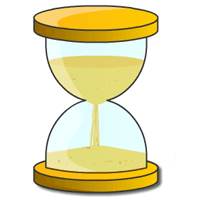 Northeast Elementary School
Staff Handbook 2012-2013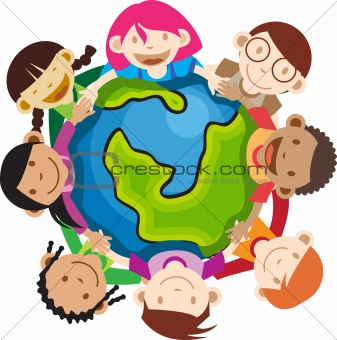 Datalink 1200 Scanner
User's Guide
Datalink 1200 Videos
NORTH CAROLINA
Educator Effectiveness Update
Observation and Measures
Standards 6 and 8
Slide Presentation/s
Implementing the Measures of Student Learning:
NC's Common Exams
Measuring Growth for Educator Effectiveness
Common Core State Standards:
English Language Arts
K - 5
Click Drop Box on Anchor Strand

Mathematics
iPad Features
ClassRoom Response System
AccelTest
Review of Assessments and Reports for DIBELS

PowerPoint
Pearson SuccessNet Login
Pearson Training
Pearson Getting Started Guide
Science 5th Grade
Math 5th Grade
(V O I P) Voice Over Internet Phone System Training
Click On Phone For Instructions
Northeast Common Core Lesson Plans
Northeast Common Core Lesson Plan Blank Template
Rigor & Strategic Planning Dashboard
WaterFord Teacher Management
CONVERT FILES

Teacher VUSafe Log - In
How Does VUsafe Work???
VBrick Video Portal
North Carolina TEACHER Evaluation Process Log In
2010-2011 Teacher Evaluation Calendar
North Carolina Department
of Public Instruction
North Carolina Department of Public Instruction K-5 Technology Essential Standards
N.C. Essential Standards Log In
N.C. FALCON
Renaissance Accelerated Reading
Accelerated Mathematics
New Information & Technology Skills Essential Standards
Power Point
ncwise
North Carolina Window of Information on Student Education
(FAQ) Frequently Asked Questions
NCWISE ATTENDANCE - POWERPOINT
NCWISE SPREADSHEET - POWERPOINT
Lenoir County Public Schools Media and Technology
QUOTES
Teacher Forms
Super Teacher Worksheets
MATHEMATICS :: ELEMENTARY RESOURCES
N.C. Department of Public Instruction
IMPACT Teachers
Microsoft Office Quick Reference Cards
Online Professional Development For Teachers
Study Island Self Paced Tutorials
My Training Connection
Success Maker
Waterford
THINK CENTRAL-TEACHERS
EasiTeach Tutorial Wireless Air Tablet
QOMO QIT30 RF Wireless Air Tablet
Lenoir County Public Schools 5 Year Technology
\
Transforming Education with Technology
Turning Classrooms Into Collaborative, Interactive, and Efficient Learning Environments
Introducing Promethean Board ActivStudio For Windows
LOG IN
Promethean Learning


Our School Links

Click on Clock for Current Time
Northeast in the News
2012-2013 Lenoir County Principal of the Year Mrs. Kecia Dunn Click on picture/s for more information
Free Press Article
Dunn named Lenoir County Schools 2013 Principal of the Year
Coffee and Pastries with the Principal
Kinston Elks Lodge #740 Provides Gratitude Grant for Media Center Books
Northeast Elementary School students attempt to help break world record
Mayor B. J. Murphy visits 5th Graders at Northeast Click on Picture for more Information
Northeast Employee/s of the Month
Northeast Teacher in the News Mr. Preston Harris Click on Photo for more Information
Accelerated Reader Balloon Walk
WNCT TV Channel 9 Kweilyn Murphy visits Northeast 5th Graders Click on Picture for more info
Northeast HYPERVITAMINOSIS Spelling Bee Winners!!Click on Picture for Info
Northeast Kindergarten Graduation Class of 2012
Click on Pictures for Info
Congratulations!!! Northeast 2012 5th Grade Graduates
Northeast Students Raise Money for Charity
Northeast 2012-2013 Teacher of the Year Lena Carroll
Mrs. Mclain's First Grade class studies with South Korean students
Future Northeast Rockets!!!!
(2012 -2013)
Click on Kindergartener Rocketeer
5th Graders attend Wells Fargo money workshop
Northeast Battle of the Books 3rd Place Winners!!!!!
Lenoir County Public Schools Social Networking
Northeast Principal
Mrs. Kecia Dunn
Title One Message
10-19-2011
Click on picture and wait
Mrs. Dunn's Title One Presentation
PBIS Northeast Model School 90% Level 2
On-Line Calculator
VBrick Video Portal
Northeast Gun Safety
McDonald's McTeacher Night
Northeast Leap into Technology Night
Northeast Dr. Seuss Reading Week
Northeast Jump Rope For Heart
Northeast NC FALCON Staff Training
Candace Rouse's 1st Grade students are engaged with their ipods using Reading apps . These students are using Blending Phonics and Phonemic Awareness activities.
Ms. Dingus's SMART clicking 2nd Graders
Northeast Book Fair January 30-February 3, 2012
Click on Book Fair Link for more Information -Clifford the Big Red Dog visits Northeast School
Mrs. Rouse's Class (STEM) Experiments
Northeast Reaches Out to Parents
Northeast Parental Involvement Policy 2011-2012
Parent Work Shop
11-3-2011
Computer Lab # 002 Schedule
Congratulations!
2011-2012
Mini Grant Winners!!!
Northeast 2nd Grade Teachers
Northeast Elementary iPad and iPod Winners
Click on names and pictures for more information
Teresa Blount - Candace Rouse iPod Winners
Elizabeth Patton - iPad Winner
Northeast Field Day June 2011
Northeast 2011-2012 Teacher of the Year Danielle Dingus
Northeast 2010-2011 Teacher of the Year Elizabeth Patton
National Wear Red Day February 4 , 2011
4th Grade Fire Safety October 2011
Take 5 and Read
"Big Frog Can't Fit In."
Mrs. Blount/Graham
Mrs. Carraway/Wilkes
Mrs. Lena Carroll's Kindergarten Class Receives Grant
Northeast Celebrates Reading!
March Madness - 3rd Grade -Will our Kites fly?
Technology in Class Skyping and Videoconferencing
Mrs. Winnie
(SKYPE)
Mrs. Patton
(Videoconference)
Northeast 21st Century Students sing Christmas carols for Staff
Northeast 2011 Battle of The Books Participants
Accelerated Reader Kick Off Celebration - Read a Million Minutes by May 6
Million Minute School Kick Off
Reading Is Fun Day February 21,2011
Mclass Reading 3D Training Governor Perdue
Northeast Teachers Train in Mclass Reading 3D
WCTI TV 12 Meterologist Skip Waters vistis Northeast
FREE Printable Calendars
Box Tops for Education

End of Year Staff Luncheon 6-11-2010 Pig Pickin- Fish Fry
K-2nd Grade Awards Day 6-8-2010
3rd-4th Grade Awards Day 6-9-2010
5th Grade Graduation 6-10-2010
Processing the NEW Teacher Evaluation Standards
Northeast EOG PEP RALLY 5-17-2010
Kinston High School Seniors 5th Grade Volunteers
Teacher Appreciation Week 5-5-2010
Baseball Hall of Fame Inductee Carl Long visits Northeast 9/17/2010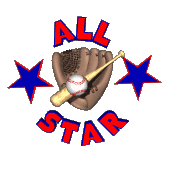 Miss Kinston Lenoir County Visits Northeast 5th Graders
US CENSUS-LENOIR COUNTY Northeast Computer Lab

Project Tomorrow : Student Success in the 21st Century (posted by permission)
Northeast Hosts 21st Century Interactive Videoconference
Beaufort North Carolina Snowy Day February 13 , 2010 Powerpoint
Northeast Family Cookout 3-25-2010
Northeast Spelling Bee Winners 3-26-2010
Northeast Teacher SKYPES from Hawaii
Northeast Teacher SKYPES from Raleigh
Northeast Kindergarteners" Live+ Messenger "with Hearing Impaired students in Kansas
Northeast Students Perform "Standing On the 16 Habits Of Mind"
Northeast Special Olympic Winners 4-30-2010
Northeast Newsletters:
Rocket Review April 2010
Rocket Review: Feb 2010